Medical Cooling Gel Patch-Functional Plaster Solution
Product Detail
Product Tags
Name: Medical Cooling Gel Patch
Size: 50mm*120mm
Package: 4pcs/box
Certification: CE
Drug Description:It is made of non-woven fabric back lining, gel layer and PE protective film. The main ingredients include hydrogel, purified water, peppermint, pigment. The product does not include medical ingrdients related with pharmacology, immunology or mtabolism.
Contraindications: Please avoid the product for use in eys or wound, eczema, dermatitis and other skin abonormalities parts.
External use only
Uncover the transparent film and stick adhesive side of the hydrogel to forehead, neck, temple or other parts that need cooling and cold compress. It can be cut into appropriate size accorfing to the need.
Do not stick it to the hair. If there is moisture on the skin, clean it and then use it. Use one tablet at a time. Avoid repeated use so as not to affect the viscosity and function.
● Avoid eating. Children are advised to use it under adult supervision.
● This is non-drug product is used for auxiliary cooling. If the high fever does not draw back, please go to the hospital. Use the product under the guidance of the doctor.
● Keep unused sheets in the pouch, with the open end folded twice along the solid lines.
● Store in a cool dry place, away from direct sunlight.
● Keep out reach of children. If swallowed, get medical help or contact a doctor right away
Valid period: Three Years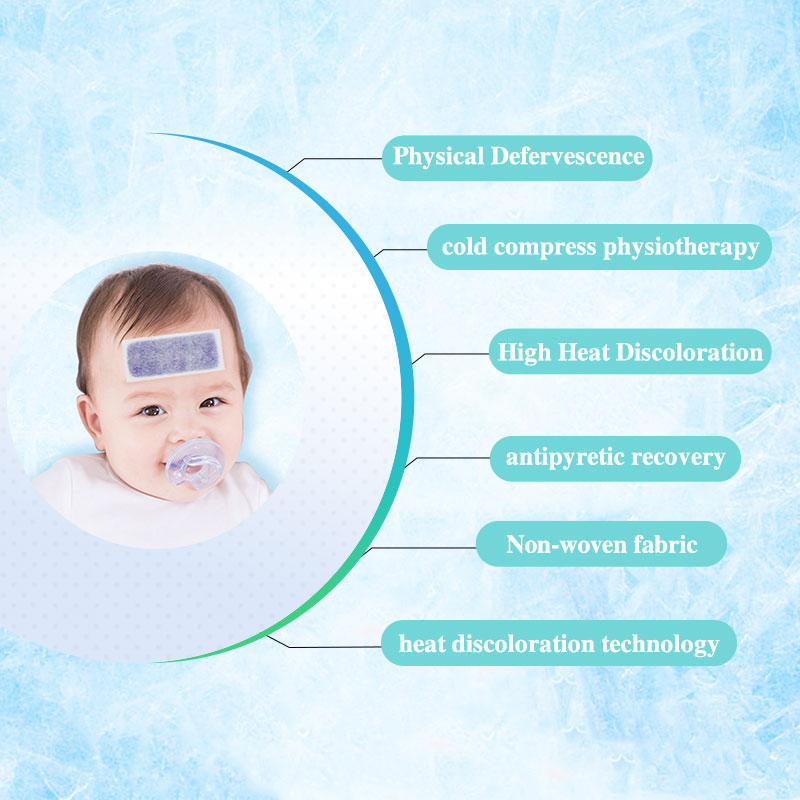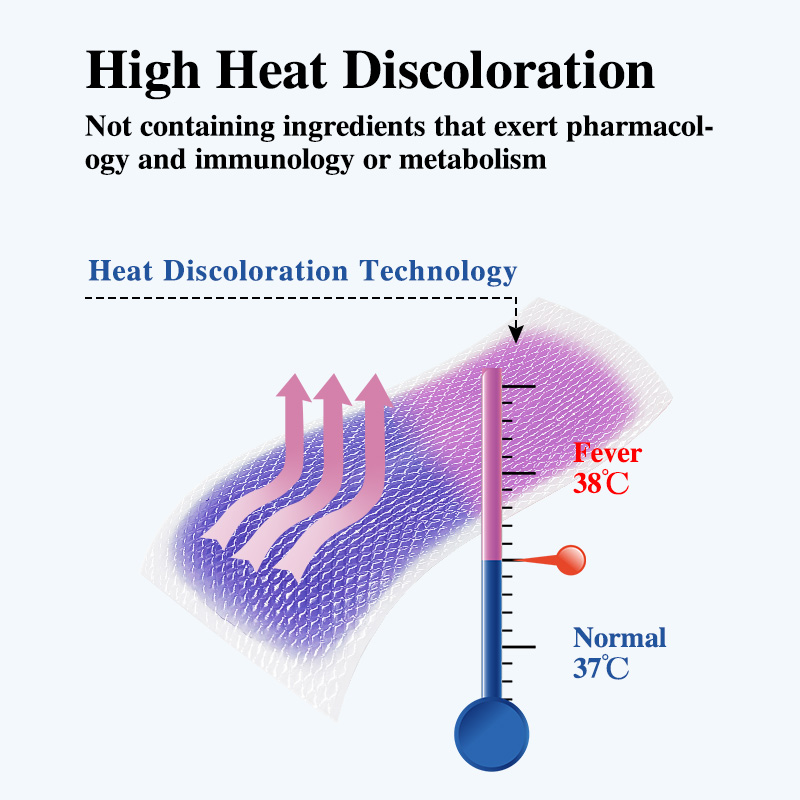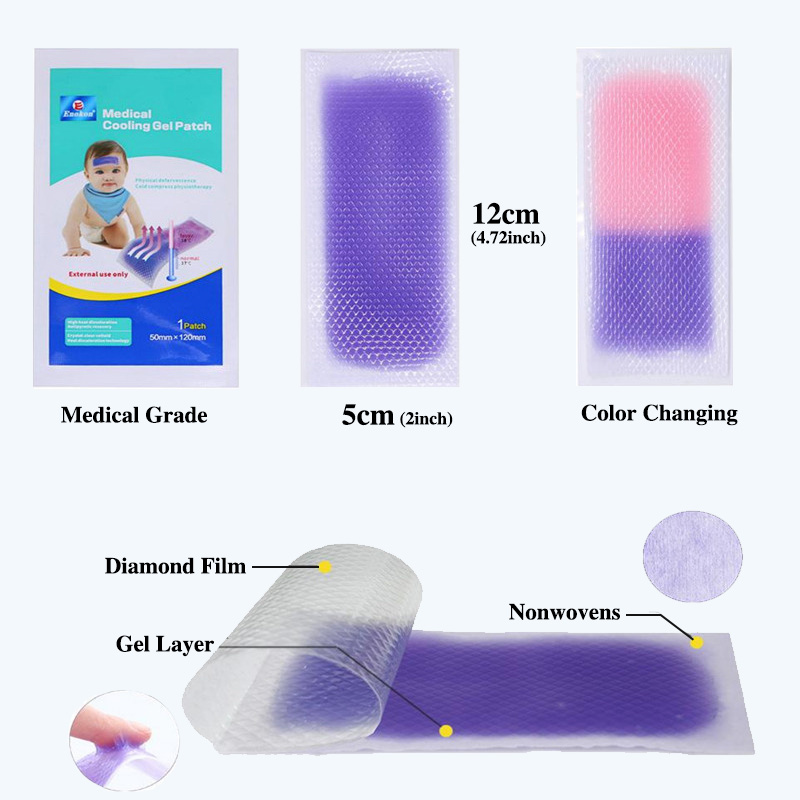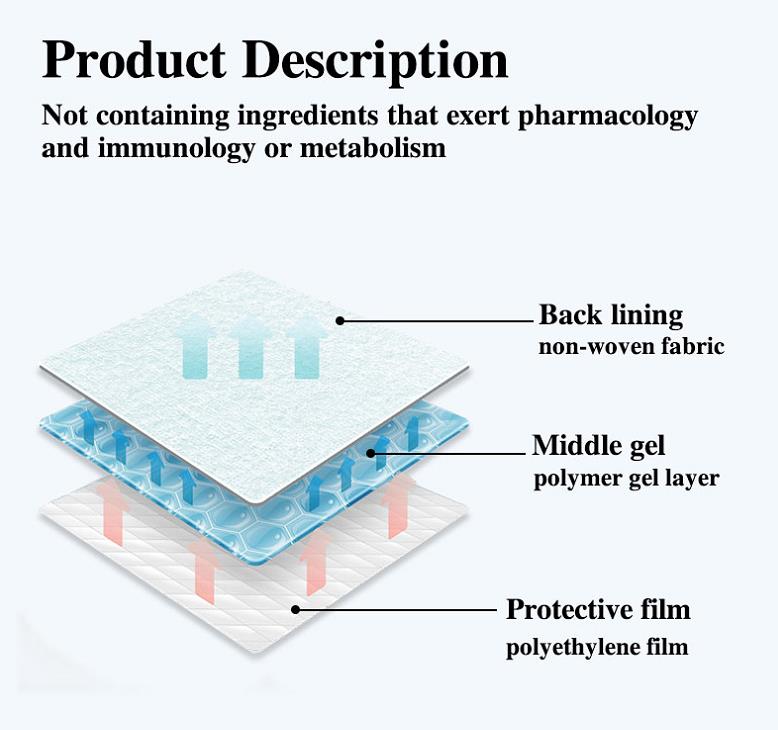 ---
---
Write your message here and send it to us