Diabetic Health Patch-Functional Plaster Solution
Product Detail
Product Tags
Name: Diabetes Patch
Size: 70mm*60mm
Package: 2 patches/bag, 3 bags/box
Structure and Compsition: Radix Astragali, Coptidis Rhizoma, Radix Rehmanniae, Radix Asparagi, Fructus Lycli, Radix Paeoniae Rubra, Saviae Miltiorrhizae Radix, Radix Puerariae, Fructus Schisandrae Chinensis, Caulis Lonicerae, Radix Scrophulariae, and Cortex Lycii are pulverized into fine powder, and mixed with Camphora, Borneolum Syntheticum, Oleum Terebinthinae, Oleum Eucalypti, and azone. After the hot melt adhesive melts, the beach is covered with non-woven fabric, sliced and packaged on release paper.
Focus on regulating blood circulation and balancing organ system to improve pancreatic function and reduce blood sugar content in the body.
External use only
Step 1: Wash navel area with warm water
Step2: Open the pouch and take patch out
Step3: Stick it on the navel
Contra-Indication: skin damaged and allergy, children, pregnant and nursing women.
After using diabetic patch, if you are taking other chemical medicine, please do not stop it please measure blood sugar every day and record it.
THIS PRODUCT CANNOT REPLACE DRUGS.
Storage Method: Please keep it in a cool and dark place.
Valid period: Three Years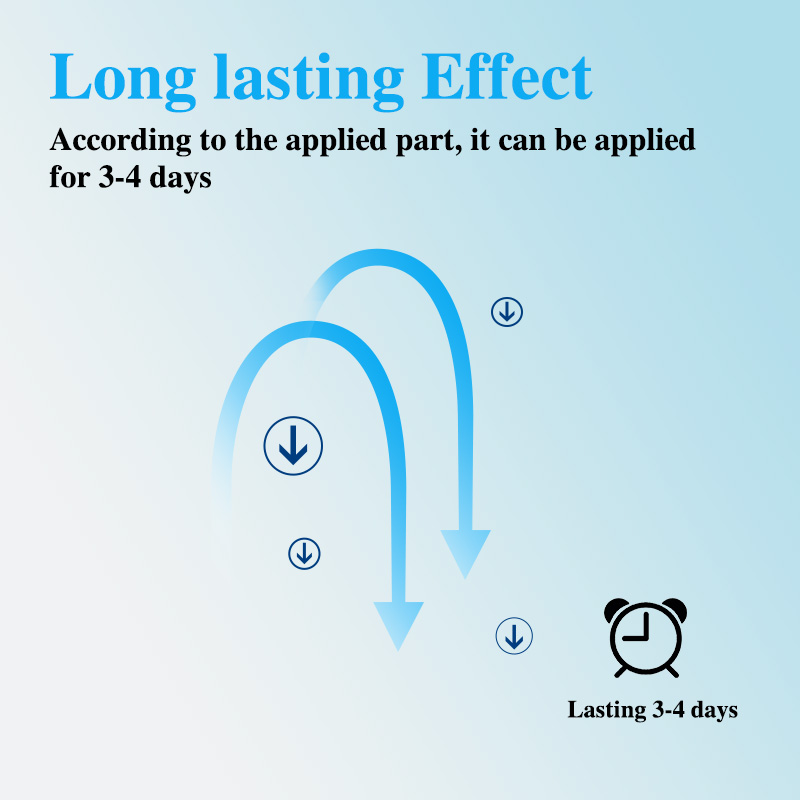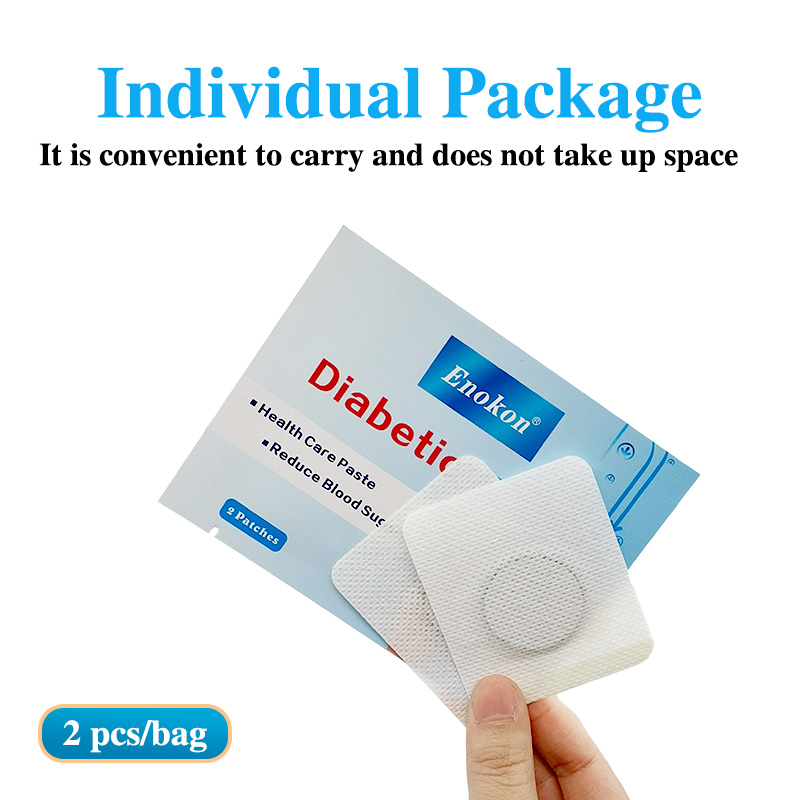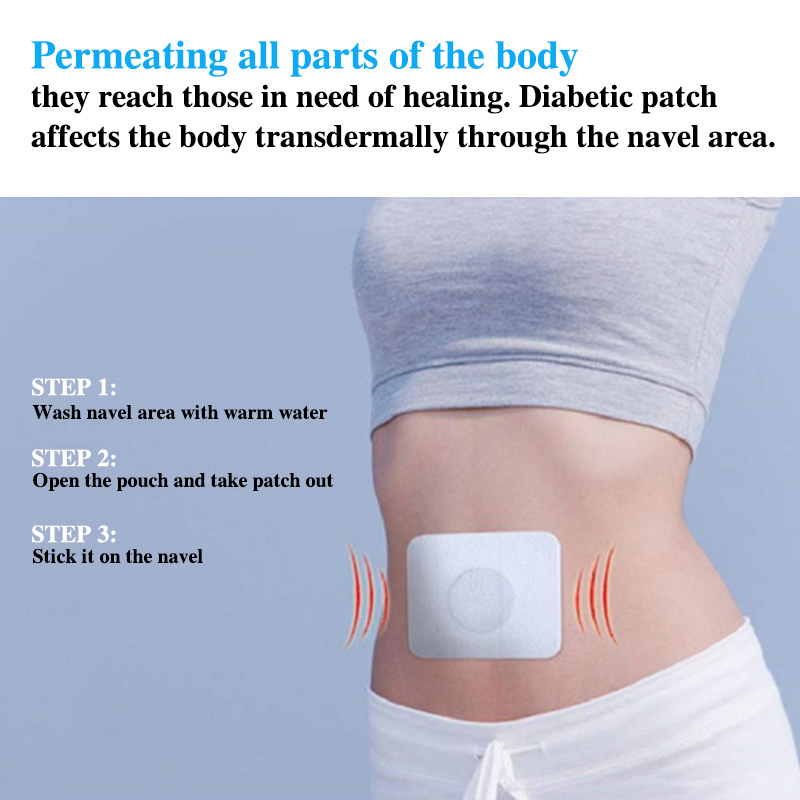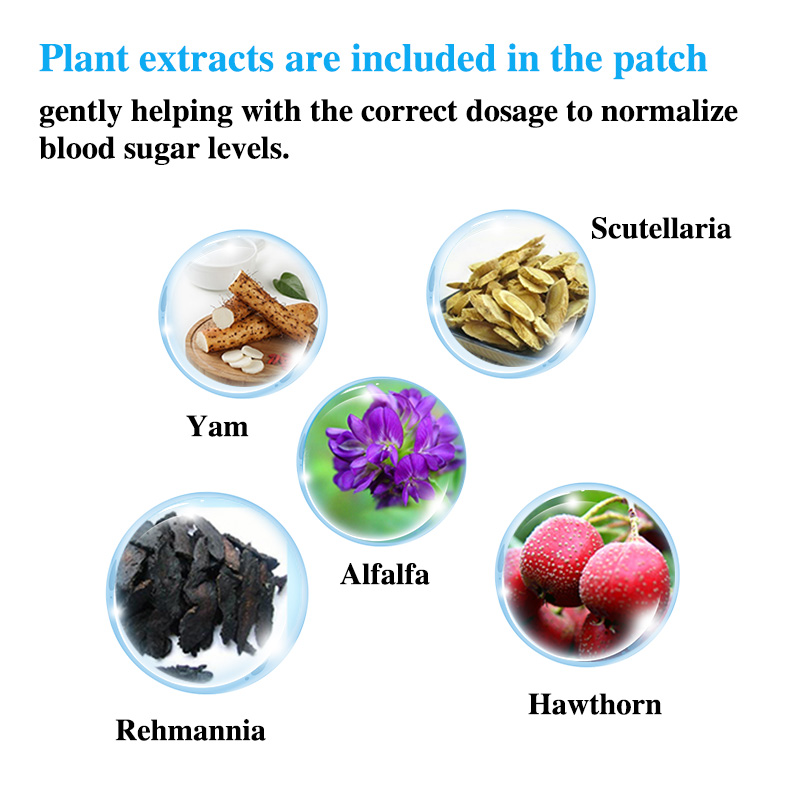 ---
---
Write your message here and send it to us