72 Acne Pimple Patches-Functional Plaster Solution
Product Detail
Product Tags
Name: WILD+ Acne Pimple Patches
Material: Hydrocolloid
Package: 72 Patches. 8mm * 48ea + 12mm*24ea
Skin Types: Oily, Combination, Sensitive, Dry, Normal Skin
1. Say goodbye to skin blemishes
These small, translucent, and fast-acting acne patches actively absorb a developing blemish or an already-present pimple. The sticker-like hydrocolloid acts as a protective cover over the treated area to make the blemish visibly smaller in less than one day.
2. Easy application
It is really easy to apply the pimple patches, just cleanse the area and apply one patch over the area that requires treatment. Remove the micro dart after 8 hours and then cleanse the area and apply another patch, if required.
3. Cruelty Free
The Peach Slices patches are made with a clean alcohol-free formula and does not contain harmful chemicals, and are cruelty-free and vegan. They cause zero pain but are also strong enough to stay on through a night and can be worn under makeup.
4. Suitable for all skin types
The blemish spot treatment patch is suitable for all skin types: Dry, oily, normal, and combination. Blemish clearing has never been this easy and stress-free!
1. WILD+ Acne Pimple Patches help to reduce the redness of spots;
2. Hydrocolloid surface to keep the affected area moist which promotes healing of skin
3. Protect against dirt and external contact.
4. Can be used prior to make up application to help keep affected area clean.
1. Clean your face first;
2. Apply the patch to pimple and press down firmly at the edges;
3. Leave the patch on the affected area for 6+ hours;
4. Remove the patch after the whitehead is absorbed.
Do not use the patch with other medicated products.
Please consult your doctor as soon as your acne becomes worse after using.
Do not use if wrapper is initially torn or damaged.
Do not use after expiry date.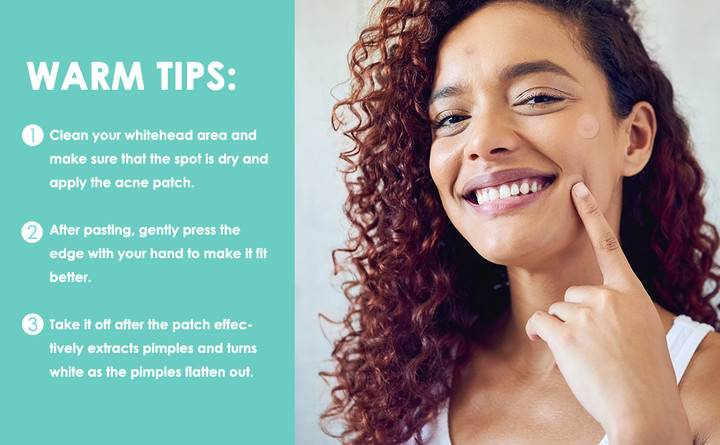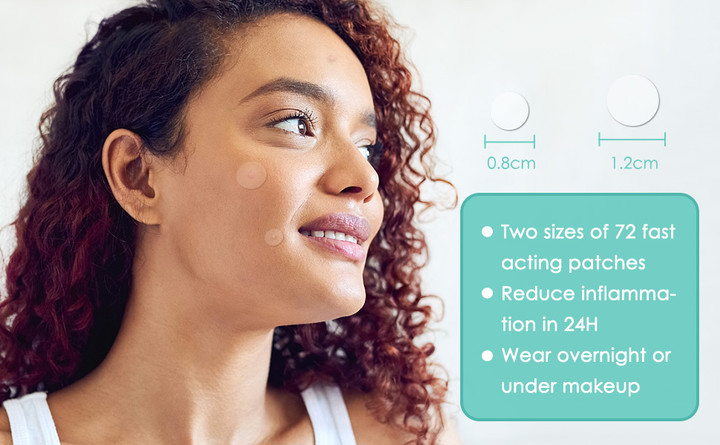 ---
Previous:
Headrest kit-Emergency package
Next:
WILD+ Pain Relief Patch
---
Write your message here and send it to us
Products categories